Contact
I am always happy to hear from my customers who have questions before the purchase of the Out of Sight Litter Box®. Kitty litter box furniture made in the USA for cat owners looking for the best solution for little box problems.
Telephone Number:
Cell Phone (and text): 803-981-3761
9 a.m. to 10 p.m. (EST) Monday through Friday
10 a.m. to 10 p.m. (EST) Saturday
Sunday is for Church, family and hugging kitties. Oh, and NASCAR!
I ship out using FedEx Ground: Monday – Friday.
If you order before 11 am (Eastern Time) I try to ship out same day.
Home Base: Rock Hill, South Carolina
Manufacturing and Shipping: Mocksville, North Carolina.

On-line Information /  e-mail:
If you can not find the answers to all your questions with on-line resources, please contact me at: [email protected] or call me direct on my cell phone: 803-981-3761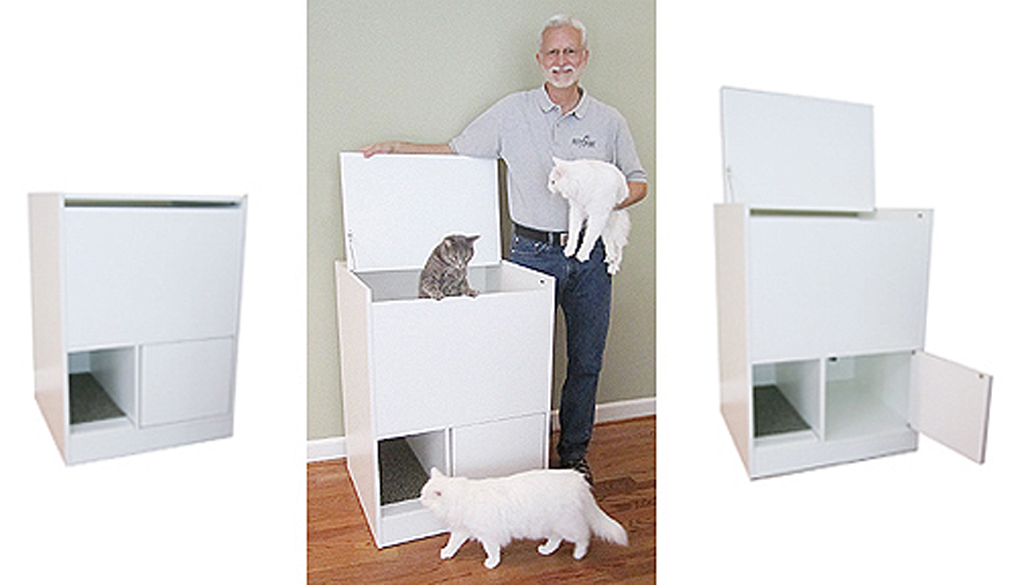 Say Hello!
"…as for customer service, you are great and it is clear you take great pride in your product. Thank you for your quick replies to my email questions, and for being available both times I called you…"       — Donna O.    Blackwood, NJ
* I use the word "stop(s)" to describe the difference (before to after) that my Out of Sight Litter Box will have on your litter tracking issues.
A legal definition might better be "will substantially reduce litter tacking by 98%". You may find a few pieces of rogue litter here or there, but you will notice such a substantial difference
that you too might use the word "Stopped" while telling your friends how the Out of Sight Litter Box changed your litter tracking issues.
Back to Top