Links

No Paid Link Posts Accepted. 

Pet finder.com is an online, searchable database of animals who need homes. It is also a directory of nearly 14,000 animal shelters and adoption organizations across the U.S. , Canada and Mexico. Organizations maintain their own home pages and available-pet databases.
www.petfinder.com

Adopt-a-Pet.com (formerly 1-800-Save-A-Pet.com) is North America's largest non-profit pet adoption website. We help over 13,600 animal shelters, humane societies, SPCAs, pet rescue groups, and pet adoption agencies advertise their homeless pets to millions of adopters a month, for free. We are all about getting homeless pets into homes.
www.adoptapet.com

ASPCA-The American Society for the Prevention of Cruelty to Animals
www.aspca.org

Since 1944, North Shore Animal League America has been saving the lives of innocent dogs, cars, puppies, and kittens – over 1,000,000 to date. North Shore Animals League America is the world's largest no-kill rescue and adoption organization with hundreds of dogs, cats, puppies and kittens available for adoption every week. We always have a wide variety of animals looking for new loving homes, including pure-breed and mixed-breed dogs and cats ranging in all ages, shapes and sizes.
www.animalleague.org/adopt-a-pet/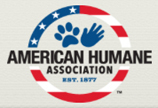 American Humane Society: http://www.americanhumane.org/

The Humane Society: http://www.humanesociety.org/

Laugh out loud funny pictures of cats. And so much more!
http://www.icanhascheezburger.com/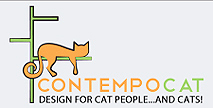 Really Cool Cat Furniture. Cat trees, cat towers, wall climbing shelves for cats, cat scratchers, cat beds, cat feeders all with a modern flare.
http://www.contempocat.com
P.S. The owner and designer, Brian, is a good friend of mine

Dewey Readmore Books
Library Cat Society
http://www.deweyreadmorebooks.com

Best Friends Animal Society is guided by a simple philosophy: kindness to animals builds a better world for all of us. This is a rich resource of pet information.
www.bestfriends.org

Everything here is about cats cats cats! We aim to bring you quality information about your cats, as well as keep you entertained.
www.thecatsite.com

CASTER is the undisputed premier feline magazine (used to be Cat Fancy) that is dedicated to better lives for pet cats. Always a presence within the cat world. CASTER and its sister website, CatChannel.com are where cat owners, lovers and rescue organizations go for education and entertainment.
www.catster.com

FEEDING YOUR CAT: KNOW THE BASICS OF FELINE NUTRITION
Learn why you should be feeding your cat canned food, not dry food. This site offers direct common sense information about feline health regarding nutrition. And explains why urinary tract diseases, diabetes and obesity effect our cats… and a lot of extra stuff. Good stuff, great information that is updated often.
by Lisa A. Pierson, DVM
www.catinfo.org
New Dog Owners… (Why a dog site link on a cat site? Well, 50% of all cat owners have a dog.) A site where new dog owners can learn what to expect with new puppies and how to teach them the rules of your home. Many people get puppies not fully understanding how much work they really are and many (way to many) get rid of dogs within weeks of bringing them into their home. This hurts everyone involved and can give that dog issues with getting close to people and even worse, ending up at the pound, just to be put down. We are here to hopefully help you with the new member of your family and to cut down on how many dogs are given up on and passed from home to home.
www.newdogowners.com

So you want to walk your cat outdoors… but hooking a leash to your cat's thin little designer collar doesn't feel safe or secure? Well, what you need is a Kitty Holster cat harness. It's a body hugging harness that is made with soft ultra-lightweight cotton, is strong and comfortable and comes with a free training brochure.
www.KittyHolster.com
P.S. The company owner is a good friend of mine, too.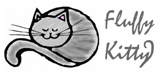 Welcome to our Blog… I am (Brittany) a distinguished 'crazy cat lady', and Paul (my husband) has always favored man's best friend – dogs.  At least until we adopted our first fluffy kitty cat together, our sweet boy Yoda. We visited the animal shelter, and lo and behold, Yoda was waiting for us that day.  He was the first kitten we laid eyes on and there was an immediate bond. This is why we want to share our passion for kitties by posting articles and reviewing cat health, nutrition, grooming, accessories, furniture, and tips that will make your kitty purrrrrr from happiness!
https://thefluffykitty.com/about-us
http://my-cat-furniture.com/how-to-stop-my-cat-from-tracking-litter-everywhere


Never heard of cat whisker fatigue? Well, it's time to learn… When cats whiskers are forced into close contact with the sides of a food bowl, it can get extremely painful for your cat. That may be why they don't always finish all the food left in the bowl. Not necessarily because it is the wrong food… but because it is the wrong bowl. Learn more.
https://drcatsby.com

Moderncat Magazine your guide to everything cat. Get inspired with the best ideas & solutions for a life with cats–the coolest cat perches, scratchers & cat trees, feeding, litter, DIYs, and more and more. The best cat magazine ever.
http://moderncat.com/

OdorXit provides safe, natural and highly effective odor elimination products; paired with years of experience, extensive research and a commitment to service excellence. Educating customers in the science of odors and providing them with the necessary tools for success, it is their highest priority. They have an Odor Neutralizer Spray that really does work. Yea, I use it.
www.odorxit.com

Melissa Maker is host of YouTube's CleanMySpace channel and founder of Clean My Space, a housekeeping service based in her native Canada. With a growing YouTube subscriber count of 430,000 and over 5,000,000 video views a month, Melissa dispenses useful, time-saving cleaning tips, tricks, and recommendations on everything from developing a daily cleaning routine to cleaning name brand products for an audience spanning 165 countries. While Melissa has delivered her expert advice on cleaning products, tools, and DIY substitutes for over ten years, she wasn't always a cleaning pro (or fan) and understands that people are looking for practical, time-saving solutions to everyday problems.
http://cleanmyspace.com
http://cleanmyspace.com/the-best-litter-box-cleaning-routine/
http://cleanmyspace.com/if-your-cat-could-talk-kitty-cleaning-requests/

Lifestyle and interior design community sharing design lessons, DIY how-tos, shopping guides and expert advice for creating a happy, beautiful home. Apartment Therapy is a lifestyle blog and publishing company focused on home design and decor. The website was founded in 2004 and is currently led by Maxwell Ryan.
https://www.apartmenttherapy.com/

Wise Old Sayings, one of the oldest collections of wise quotes, proverbs and sayings gathered from all over the world. Since 2000, we have been providing curious visitors with hundreds of hand-picked humorous, informational, and inspirational sayings. We hope you enjoy.
http://www.wiseoldsayings.com/animal-rights-quotes/
Daily Mom is a parent portal for women who are looking for information and education. It's a combination of your favorite blogs, Pinterest boards, parenting websites, how-to posts, product features and the best fashion magazines all packaged neatly into short easy to read posts with gorgeous photographs.
https://dailymom.com/nest/5-cat-litter-box-furniture-solutions-not-know-existed/
5 Cat Litter Box Furniture Solutions You Did Not Know Existed
Southern Paws & Tails magazine encourages responsible pet care and promotes the rescue and adoption of shelter pets.
We offer up-to-date, valuable information about the health and well-being of dogs and cats from reliable sources, reputable organizations and animal specialists.
https://www.southernpawsandtails.com/index.html
https://www.sitesmadewithlove.com/allcms/app/web/upload/tinymce-source/out_of_sight_litter_box_pra.pdf
The pandemic has disrupted life in many ways and pet care is no exception. Luckily, telemedicine is helping to continue to connect Americans with providers for their pets during these challenging times. But like with all new and emerging technologies, not all are created equal. We investigated the most popular online pet care and veterinary services platforms and identified the highest quality and most convenient options.
You can view our selection here: https://www.onlinedoctor.com/best-online-pet-care-veterinarian-services/

Bone and Yarn is a site that's written for pet owners, by pet owners. If you're a cat or dog lover, then you came to the right place. The team at Bone and Yarn is obsessed with all things pets and is committed to helping you better understand your pet and their needs including Pet Advice, Breeds and Product Reviews. They've got answers to your most pressing questions! Their writers include Licensed Veterinary Technicians, Doctors of Veterinary Medicine, animal trainers and pet owners so you know you are getting the best advice available. Bone and Yarn launched in 2016 and is an independently run, family-owned website.

Volunteering helps animals lead fulfilling lives – and it has many personal and professional benefits for humans, too. Animal volunteers can peek into potential fields of interest, develop practical skills, and work their way into paid positions in animal welfare organizations. Volunteering with animals is also a great way to make friends and have fun. Plus, studies show that working with animals lowers stress levels and increases your sense of stability and meaning in life. 
https://www.publicservicedegrees.org/volunteering/with-animals/
I am a wife, a mom, and an artist! I earned a B.F.A. in Interior Design from the Savannah College of Art and Design. After graduation, I worked in my field of study for several years before meeting the "love of my life"! The fast track version after meeting Michael is that I fell in love, got married, and four years down the road had our first born son, Clark. My second child, Mally Jane, was born in 2010. I ventured away from the Interior Design industry and became a stay at home mom. Being home has allowed me the freedom to be creative, in between diaper changes and play time, of course! I started Morrison Design Studio as an outlet for my artsy inspirations! Take a peek, and I hope you love what you see.
https://morrisondesignstudio.blogspot.com/2009/12/nativity-creche.html

SAVE YOUR PET'S LIFE!
Waggle is the trusted safety net you need when you cannot afford a veterinary bill.

___________________________________________________________________________
If you are of that age, that your Mom or Dad are getting older, and need help taking care of themselves… I've been there, done that, and it was NOT a fun time. My Dad had passed away of a heart attack. My Mom also ill with a heart condition. With each visit to Florida to visit her, I could see that just taking care of day to day life was becoming overwhelming for her. Then she ended up in the hospital and everything changed. She no longer could live at home, alone, or take care of herself. I was in a city I had no connections and had no idea how to research Adult Health Care. I was introduced to "a Place for Mom". I made the call, and help was there. My Mom in now living at a Skilled Nursing Center, and is doing very well. She got healthier once she moved in, and had her medicine regularly, her meals served and needs taken care of. Below are links for you to start your search. I pray your journey is made easier than mine was… 
The Nation's Largest FREE Senior Care Referral Service.
A Place For Mom is a free service that has helped over 200,000 families. Your local advisor will send you options tailored to your needs, saving the average family 10 hours of time in their senior care search.

Find Senior Care & Senior Living Options Near You. Looking for senior care can be stressful and confusing, and you may be unsure where to start. Whether you're looking for a senior living community or help with in-home care, we're here to help you understand your options, learn about financing and guide you through the process.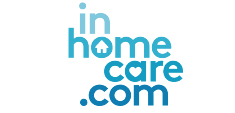 Stay where your heart is. We simplify the process of finding affordable, quality non-medical caregiver agencies anywhere and provide reliable information about in-home care services and helpful resources for elderly seniors wanting to live at home but needing assistance to do so safely.
www.inhomecare.com/resource-guide/

Caregivers are relatives or paid assistants who consistently provide care for the elderly or people with disabilities. Spouses, friends, parents, or other family members usually take the role of caretakers, and the need for care is many times caused by a major health incident, such as a heart attack, stroke or injury.
Whether you are a caregiver yourself, or you know any affected individuals that need care, here are some relevant caregiver statistics that might inform you about the effect that this often ignored role has on our society.
https://www.medicareplanfinder.com/caregivers/

Memory care facilities are care homes that provide the much-needed care to adults with memory care issues. Memory care facilities can be in various forms, such as: dedicated dementia care facilities or communities, dedicated Alzheimer's care facilities, Alzheimer's day care, Alzheimer's nursing homes, dementia nursing homes, as well as assisted living facilities that provide memory care services. If you're wondering "how do I find memory care near me?" – browse their full list of all memory care homes in the U.S. at the link below.
https://www.memorycarefacilities.net
Nursing Home Abuse Justice was founded to expose the widespread abuse and neglect that occurs in nursing homes and assisted living facilities. Some statistics indicate that as many as 1 in 3 senior residents have been victims of nursing home abuse. Our mission is to educate seniors and their loved ones of these horrors so that we can work together to stop the cycle of abuse harming our seniors.

A major move is an incredibly stressful endeavor. Whether you're downsizing, moving into a new home closer to friends and loved ones, moving into a senior living community, or even moving in with a family member, you can find yourself struggling to handle the move. These moving tips for seniors can make the process much easier.
https://www.neighbor.com/storage-blog/moving-for-seniors-the-ultimate-guide-to-planning-a-move/
When your loved one is diagnosed with dementia or Alzheimer's disease, it is a difficult time in your life. While most families initially try to care for their loved one with Alzheimer's or dementia at home, at some point it no longer becomes possible or feasible. At AlzheimerSupport.com, we enable everyone to look through more than 45,000 facilities that provide dementia and Alzheimer's care.
https://www.alzheimersupport.com

Protecting Seniors from abuse and neglect: Over 10 million seniors experience elder abuse each year – this has to stop. The Nursing Home Abuse Center (NHAC) was founded on time-honored principles of restoring dignity for some of our most vulnerable and valuable citizens. Before we can begin to resolve the issue of nursing home abuse, we must understand what it is.  
https://www.nursinghomeabusecenter.com 

At RetireGuide, we're dedicated to providing the most up-to-date and accurate information about financial decisions that affect your retirement. 

Meals on Wheels is a nationwide program that provides older Americans nutritious meals and safety checks at little to no cost. The meals can be delivered to your home if you meet eligibility requirements, or you can go to a congregate nutrition site for socialization and food. If you struggle with isolation and meal prep, then Meals on Wheels could provide ease and companionship.
https://www.retireguide.com/retirement-life-leisure/senior-housing/aging-in-place/meals-on-wheels/
It's a great guide for any older people who may need a little help improving their social lives.